Online Internet Access
As employees are asked to play a larger role in managing their health care, employee education becomes essential.
The Purpose
To simplify plan administration processes, optimize administrative efficiency, and facilitate monitoring of plan performance; to increase the self-sufficiency of employees, enabling them to manage their own benefits and make informed health care decisions.

The Process
IMA makes a significant continuing investment in client and employee communication. Along with traditional print media and the kind of person-to-person communication that builds enduring relationships, IMA invests in sophisticated technology and Internet capabilities.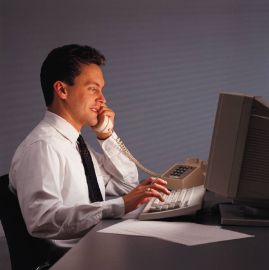 The company continually updates and enhances their online access tools. Plan administrators and financial managers have online access to plan documents, up-to-date claims status, employee eligibility data and self-service tools.

IMA generates its client newsletter, to keep clients updated on new and pending legislation affecting employee health plans and information regarding trends in the health care and benefits industries.

Employees use online access to locate preferred providers, look up the status of their claims, find answers to questions and research health conditions.


Primary Features
• Online health information resources.
• Online preferred provider locator.
• Up-to-date plan information.
• Online claims status look-up.
• Customized plan management reports.
• Online pharmacy benefits.